Grid Fruit Bowl 50cm
Sketchy, elegant & functional!

A convex grid made of polished stainless steel that delights one's eye, even without contents - however designed as a fruit bowl.
Diameter: 50cm
Gift boxed
Design:Sam Leung
Brand: Philippi
Acclaimed Design!
This fruit bowl's design is simply exciting; it's an eye-catcher even when empty. Thanks to its convex lattice of polished stainless steel, the fruit bowl practically renders architectural beauty. The GRID's individual rods are weaved by hand.

Awards: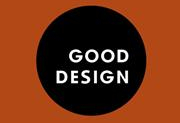 Discover the elegancies for your home, office or while travelling. Philippi products are German designed in a simple and modern manner. Philippi is no longer a secret tip-off, but instead, an international brand with it's own unmistakable flair.