Junto Pearl Grey Inovan Rectangular Dish
Junto by Rosenthal Pearl Grey Inovan Rectangular Dish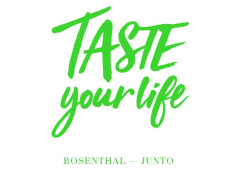 Save on the dishes and impress your guests by roasting / baking / cooking in these stylish oven dishes. Then, once it's ready to eat, serve them directly on the dining table!


Size: 20cm x 29cm

Thanks to it's heat resistance, the Inovan material, developed exclusively by Rosenthal, gives the Junto Oven Dishes a high heat resistance and excellent heat conduction.

Arranged beautifully from the oven directly onto the table
For use in the oven and microwave
Perfect heat storage keeps food warm longer
Easily tolerates larger temperature fluctuations
Good handling thanks to the grippy surface
Easy care and cleaning. Dishwasher safe
NOT meant for stove top cooking and should only be used in oven or microwave


Rosenthal's new tableware collection boasts a handmade look, quite naturally uniting sensual ceramic in matt earthy tones and fine porcelain with asymmetrical forms. The 46 different pieces can be combined in number of ways – a creative mix, which keeps on reinventing itself. Created by StudioTonetti and Mario Padiglioni, symbolises the joy of eating and with others. Available in three porcelain series in the beautiful hand-glazed hues Ocean Blue, Pearl Grey and White, boasting a delicate diamond relief. The porcelain is complemented by two stoneware series in Bronze and Slate grey.

The warm grey tone of Pearl Grey is unobtrusive, sophisticated and elegant, making it perfect for modern dinner tables. Combined with some ceramics in Slate grey or Bronze, the look of the collection is relaxed and comfortable, when combined with White, it is classic and light.

Junto - Rosenthal: modern dining without borders
Eating together, having a good time and celebrating life – the new Rosenthal Junto design innovatively and playfully brings together people and their love of good food from all over the world. A subtile fusion of the porcelain, sumptuous ceramics, warm wood and stylish accessories enables all manner of combinations for any cuisine. Our passion for minute details and a natural, handcrafted look is unmistakable, with muted colours and organic shapes. The specially developed colour glaze lets the characteristic diamond relief appear in an exciting contrast of light and dark, lending these hand-glazed products a unique colour progression.