H-Art Dessert Spoon
Sambonet Italy H-Art Dessert Spoon - stainless steel individual piece

We carry limited stock in store - At present the estimated dispatch time for this item is 8-12 weeks - We will advise in any case.

Cool elegance!
The ideal meal companion – Cutlery by Sambonet
Individual item:
Purchase individual pieces to enjoy the flexibility in choosing your own combinations
also available in alternative set combinations, accessories and loose stock

18.8cm
18/10 Polished stainless steel
Brand: Sambonet
Designed and made in Italy
Dishwasher safe
Professional performance quality - perfect for everyday use
Exclusive to The Studio of Tableware in NZ
H-Art is also available in alternative finishes - click here to view
Romantic and essential lines from Sambonet Design centre. H-Art's main feature is the heart-shaped bottom of the handle, that allows the knife to be positioned perpendicular to the table.

Awards: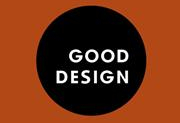 Sambonet will become indispensible for your culinary pleasures – if for the visual appeal, for the feel or the ergonomic handles and perfectly smooth surfaces or for the cutting efficiency of the knives – it will be a relationship that lasts!

As an accredited Sambonet retailer we can provide you with any product from the Sambonet collection. For further information please email or phone us.

Looking after your cutlery - here's our advice

Need more info?
Visit our expansive cutlery display in our showroom (location)