Sphera Bar Wine Cooler
Keep your champagne and wine cool in style!
Diameter: 22cm
Height: 19cm
Polished stainless steel
Brand: Sambonet
Made in Italy
Gift Boxed
Awards: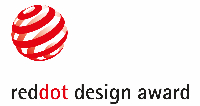 Glamour has a name – Home and table accessories by Sambonet.

Especially with home and table accessories, creativity does not stop with the design. Design and function are brought to life by the way you use certain things in a specific way. Sambonet is able to offer new perspectives. The design and material surprisingly highlights those areas, which are usually not defined by stainless steel.


Need more info?